HEAL educational courses
Coloplast HEAL is a global educational programme for healthcare professionals working with wounds. The programme aims to increase the knowledge of modern wound healing principles and improve the standard of care for wound patients around the world. It is part of our ongoing dedication to wound care education and support.
The HEAL programme includes a number of medical educational courses that cover a variety of wound care topics. Each course has been developed in close collaboration with international wound care experts, the content is peer-reviewed and endorsed by NZWCS, Wounds Australia, and EWMA (European Wound Management Association).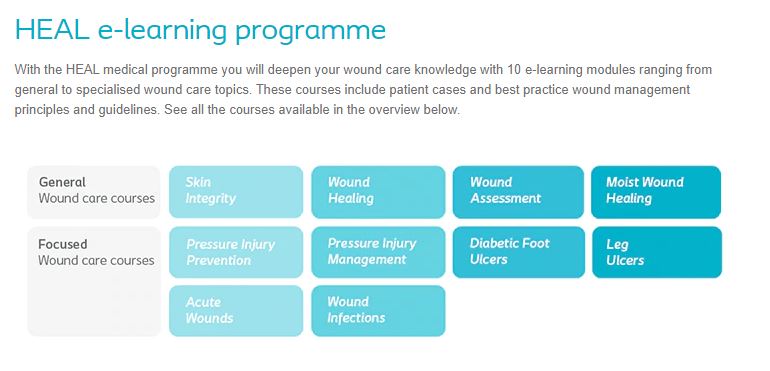 If you are a member of NZ Wound Care Society you can register for the program.
Please send an email to This email address is being protected from spambots. You need JavaScript enabled to view it. - for your access code.
Subject line Coloplast Heal Registration
Include these details:
♦ Full name
♦ NZWCS membership number


The courses are available as e-learning modules in the HEAL online training centre. For more information about the program, please CLICK HERE - (do not try to register from this site).
Please find below a list of other available on-line courses