Name: Maria Schollum

Job title: Nurse Practitioner
Employer: Waikato District Health Board
Professional Qualifications: NP, RN, BN, PG Dip.HSc, MHSc (Hons)
Contact details: Waikato Hospital, Pembroke Street, Hamilton, This email address is being protected from spambots. You need JavaScript enabled to view it.
Bio:
I am a Nurse Practitioner in long term conditions across the lifespan with an interest in skin integrity, incorporating advanced assessment, diagnosis and management of complex and chronic wounds across primary, secondary and tertiary health settings. I work within a very dedicated team in wound care which includes another Nurse Practitioner and 3 CNS's to deliver care that is supported by best evidence based practice.
I am passionate about wound care, education and aged care and have utilised and developed these skills within the NZWCS in various roles such as executive committee member, co-ordinator for the Waikato region and now lead the education advisory group. I am privilege to be currently working with a small team to produce and promote the 1st wounds awareness week for August this year on skin tears for the society.
---
Name: Kathleen Whelan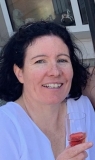 Job title: Rural District Nurse
Employer: Southern District Health Board
Professional Qualifications: Registered Nurse
Contact details: This email address is being protected from spambots. You need JavaScript enabled to view it.
Bio: I am an experienced Registered Nurse with a very wide and varied background from paediatrics/ NICU/ general medical/ ED to my current role as a Rural District Nurse in Queenstown. I am passionate about my job, wound care and wound management is a core part of my role. I advocate to
-provide excellent standards of care using 'best practice'
-equal rights to health despite geographical location
-communication and education being the key to progress.
I am very privileged to be a member of the NZWCS Education Advisory Committee both on a personal and professional basis.
---
Name: Dr Althea Page-Carruth

Job title: Podiatrist
Employer: Self Employed
Professional Qualifications: PhD, MBA, BSc(Hons), DPodM
Contact details:This email address is being protected from spambots. You need JavaScript enabled to view it.
Bio: I am currently working as a podiatrist in private practice in Central Otago having worked in the UK, Australia and in NZ. With 38 years of experience after qualifying I have been lucky to have been at the forefront of podiatric practice. In the 1980s and 1990s I was a District Podiatrist in the UK where I developed new ways of delivering podiatric care to people with diabetes and rheumatoid arthritis. As leader of orthotics and biomechanics team at the University of Westminster I was interested in the new orthotic approaches and then became Head of the School of Podiatry in New Zealand, developing the new Degree course for Podiatrists. As a member of the National Health Committee I tried to ensure that the rural concerns of the community were heard in the planning of health care delivery and when, in 2005, I moved to Australia, for family reasons, I decided to take the time to complete a PhD focused on diabetic health and how people manage chronic health issues in regional and rural areas.
I have always tried to promote greater knowledge in all aspects of podiatric medicine and health service delivery. Therefore, it is a privilege to contribute to the education of professionals who manage wound healing which is often an under rated area of personal distress.
---
Name: Kate O'Dywer

Job title: Clinical Resource Nurse - Aged Residential Care Team
Employer: Western Bay of Plenty Primary Health Organisation (WBOP PHO)
Professional Qualifications: Post Graduate Diploma in Health Sciences – Advanced Nursing
Contact details: This email address is being protected from spambots. You need JavaScript enabled to view it. PO BOX 13225, Tauranga 3110
Bio: I am a Clinical Resource Nurse, employed by WBOP PHO working alongside aged care facilities supporting the aged care workforce in clinical assessment and management of the older person, contributing to quality of care. This role also provides the opportunity to support the aged care sector with wound assessment and management, continuing my passion for wounds which began and continued for many years in the Vascular and District Nursing fields and is combined with a strong education focus. I am honoured to be a member of the NZWCS Education Advisory Group, providing a fantastic opportunity to represent the aged care sector and working with an experienced and passionate team.
---
Name: Dr Lea Whittington
Job title:
Employer:
Professional Qualifications:
Contact details:
Bio:
---
Name: Maria Ten Hove
Job title:

Employer:

Professional Qualifications:

Bio: