Name: Pam Mitchell

Job title: Clinical Nurse Consultant Wound Management
Employer: Canterbury District Health Board
Professional qualifications: Diploma of Nursing; PG Dip Wound Healing & Tissue Repair (University of Wales College of Medicine); Masters of Nursing
Contact details: This email address is being protected from spambots. You need JavaScript enabled to view it.
Bio: I currently hold the post of the Clinical Nurse Consultant for Wound Management at Christchurch Hospital a role held for the past 15 years. My current role involves prevention, assessment and management of a wide spectrum of acute wound and chronic wounds including trauma, surgery, pressure injuries, palliative wound care and education. Co-clinical lead for Pressure Injury Prevention Community of Practice Project for the Canterbury and West Coast District Health Boards in New Zealand. My work history includes a long association with the Plastic Surgery Units at Burwood, Middlemore, and Christchurch Hospitals in New Zealand and Plastic and Craniofacial Unit in Oxford (England).
Pam has been a New Zealand Wound Care Society (NZWCS) member since 1999 and held multiple posts of Area Co-ordinator, National Committee Member, Vice President and Member of the New Zealand Pressure Injury Advisory Panel. She was recently awarded Lifetime Membership. Pam represented the NZWCS on the Steering committee of the Pan Pacific Guidelines, the Guideline Development Group for the 2014 International Guidelines and the Guideline Governance Group for the 2019 Review of the International Pressure Injury Guideline. I would like to see an initiative to adapt the Guidelines for areas and countries that have low resources
My passion is improving quality of life and outcomes for patients with wounds and particularly preventing and treating Pressure Injuries.
---
Name: Leanne Bolton

Job title: Nurse Practitioner Candidate, Mary Potter Hospice
Employer: Mary Potter Hospice
Professional qualifications: RN, BN, PGCertPalliativeCare; PGDipNurs; MN with distinction
Contact details: This email address is being protected from spambots. You need JavaScript enabled to view it.
Bio: I have worked as a Specialist Palliative Care Registered Nurse since 2011. As a hospice inpatient unit Pressure Injury Champion, I become the key driver behind the implementation of evidence based guidelines through the use of the SSKIN bundle approach to care. This champion based initiative saw the incidence of pressure injury occurrence in a vulnerable population group decrease below bench marking standard. I have been a member of the NZWCS Pressure Injury Advisory Group since 2014.
---
Name: Wendy Mildon
Job title: Clinical Nurse Specialist – Wound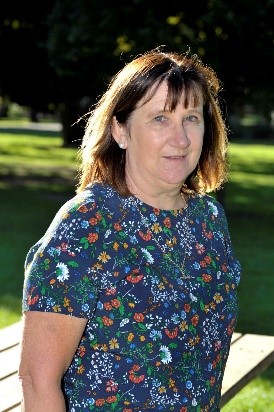 Employer: Hawkes Bay District Health Board.
Professional qualifications: RN,BN, Post Gd Dip Nursing ,Designated Provider ACC
Contact details : Hawkes Bay Hospital, Private Bag 9014 Hastings, This email address is being protected from spambots. You need JavaScript enabled to view it.
Bio:
Employed as Clinical Nurse Specialist Wound for HBDHB working across primary and secondary care sector providing clinical advice, leadership and professional support for complex wound management within a range of clinical settings
The Prevention of Pressure Injuries and advocating for the best treatment options for individuals has become a key interest and passion. With the assistance of a group of wound resource nurses in HB championed a focus around education , treatment and prevention of pressure injuries for clinicians implementing updated combined risk assessment tool and SSKIN Bundles of care , data collection in conjunction with keeping abreast of the updated clinical guidelines. Wendy has accepted a secondment to the lead clinical role within the HBDHB project and partnering agreement with ACC to reduce and prevent pressure injuries across the region of HB.
Previous nursing experience as an Enrolled Nurse, general surgical retrained to registered nurse medical, renal, 14 years District Nursing .
Member of the NZWCS committee since 2013 area coordinator
Represented NZWCS - Pharmac woundcare advisory group
---
Name: Emil Schmidt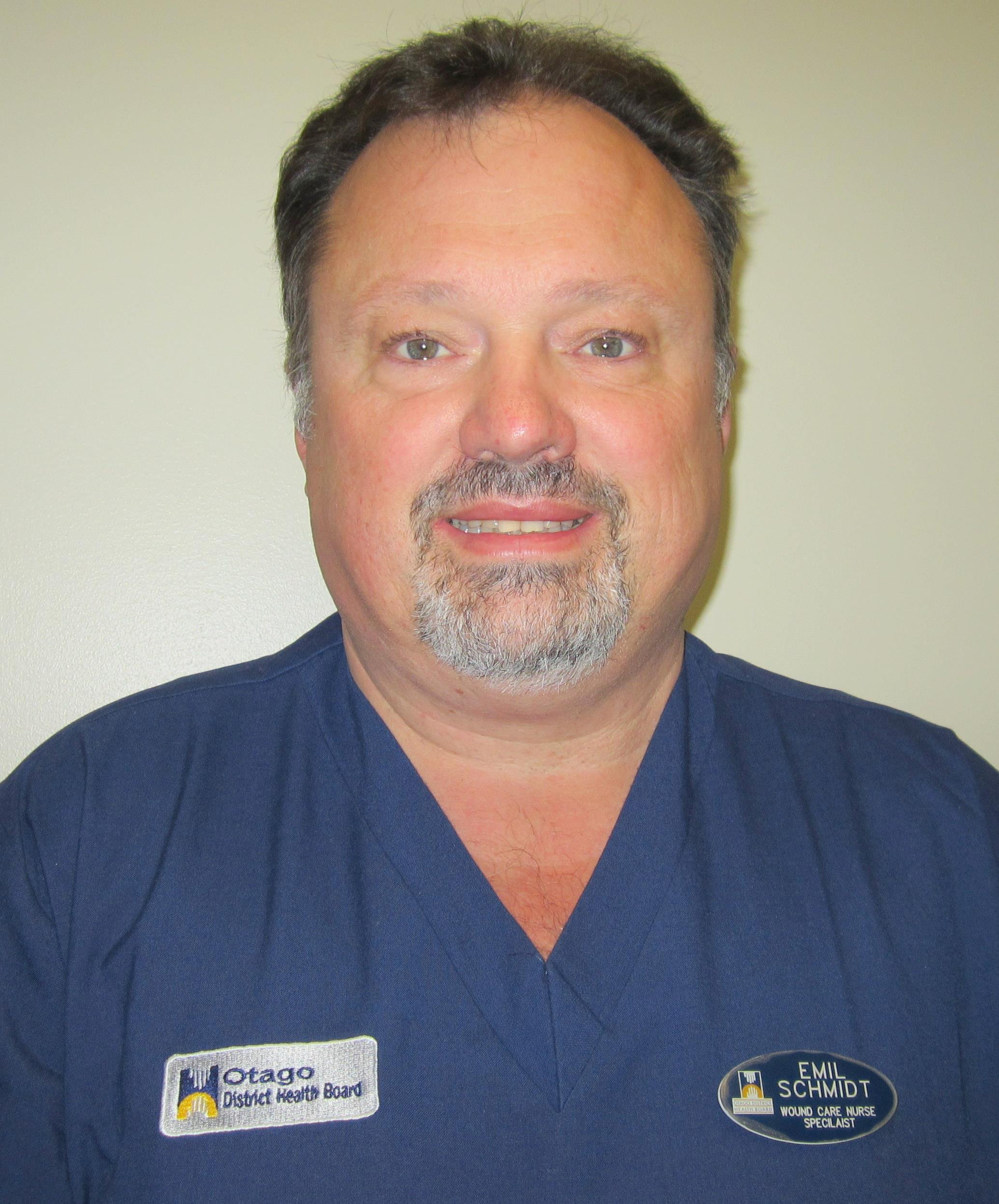 Job title: Wound Care Specialist
Employer: Southern DHB
Professional qualifications: WCNS, MNZCA, BN Hon, PG cert. wound care
Contact details: This email address is being protected from spambots. You need JavaScript enabled to view it.

Bio:
Emil Schmidt has been working as the Wound Care Specialist for the Southern DHB for the last ten years. He is running nurse led clinics in the city and rural hospital throughout the Otago region. He loves teaching either at the bedside, clinics or more formal settings. He was the lead investigator for several national and international research projects in wound care. He has published several articles in nursing and medical journals and has presented at national and international conferences. Emil is a longstanding committee member of the NZWCS where he held the Treasurer portfolio from 2008 – 2013 and was elected as president of the Society in 2013.
---
Name: Sharryn Cook
Job title:
Employer:
Professional qualifications:
Contact details:
Bio:

---
Name: Jan Johnstone
Job title:
Employer:
Professional qualifications:
Contact details:
Bio:

---
Name: Paula McKinnel
Job title:
Employer:
Professional qualifications:
Contact details:
Bio:

---
Name: Jane Edwards
Job title:
Employer:
Professional qualifications:
Contact details:
Bio: