Pressure injuries: how you can help prevent them
Pressure injuries – also known as bedsores – affect over 55,000 New Zealanders every year, which can cause significant harm if not detected early enough. The good news is evidence shows that most pressure injuries are preventable.
They can affect any part of the body that is put under pressure, but are most commonly found on bony parts of the body like buttocks, heels, elbows, and hips.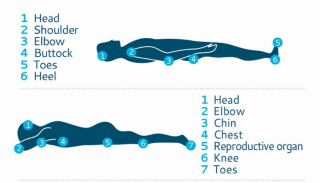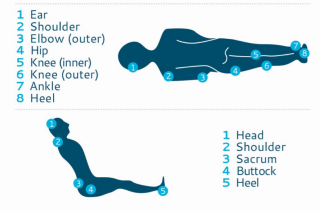 Anyone can suffer from pressure injuries, but they usually affect people with little movement such as being confined to a bed, a chair or a wheelchair for long periods of time.
To help prevent and manage pressure injuries, ensure that you or your loved one:
is on a supportive surface;

changes position often;

stays dry and clean;

eats healthily and drinks frequently; and

check for discolouration and soreness, including under or around medical devices.
All health professionals, carers, family, extended whānau and patients have important roles to play in the prevention of pressure injuries.
Check out some of the available resources on how to help reduce pressure injuries:
ACC, the Health Quality & Safety Commission and the Ministry of Health are all committed to working together with the sector to reduce pressure injuries in New Zealand.
Worldwide STOP Pressure Injury (Ulcer) day started in 2012 following a meeting of Spanish speaking wound care organisations who agreed and signed the Declaration of Rio. This initiative aims to increase awareness of pressure injuries amongst the public, medical professionals and politicians. The European Pressure Ulcer Advisory Panel (EPUAP), acknowledging and applauding this work, joined and encouraged countries internationally to participate. The New Zealand Wound Care Society (NZWCS) participates each year with local Area groups organisng events to raise awareness of pressure injuries/ulcers, their prevention and management.
For Stop Pressure Injury Day, the NPUAP, EPUAP and PPPIA are promoting the International Pressure Injury Guideline, which is available through the New Zealand Wound Care Society website.
The aim of the day is to raise awareness of pressure injuries and how to prevent them. Key messages are:
with the right knowledge and care, pressure injuries can be avoided;

all health professionals, carers, family/whanau members and patients have important roles to play in prevention;

skin care matters.
STOP Pressure Injury Awareness Activities are planned around the country
Support for Stop PI Day is provided by:
Health, Quality and Safety Commission - Pressure Injury Prevention and Patient Stories (HQSC)
ACC - 'Guiding Principles for Pressure Injury Prevention and Management in NZ' (ACC) and
Ministry of Health - HealthCERT Bulletin 'Pressure Injury Prevention and Management' (MoH)
who have all come together with the NZWCS to again promote Pressure Injury Prevention and Stop Pressure Injury Day 2018.